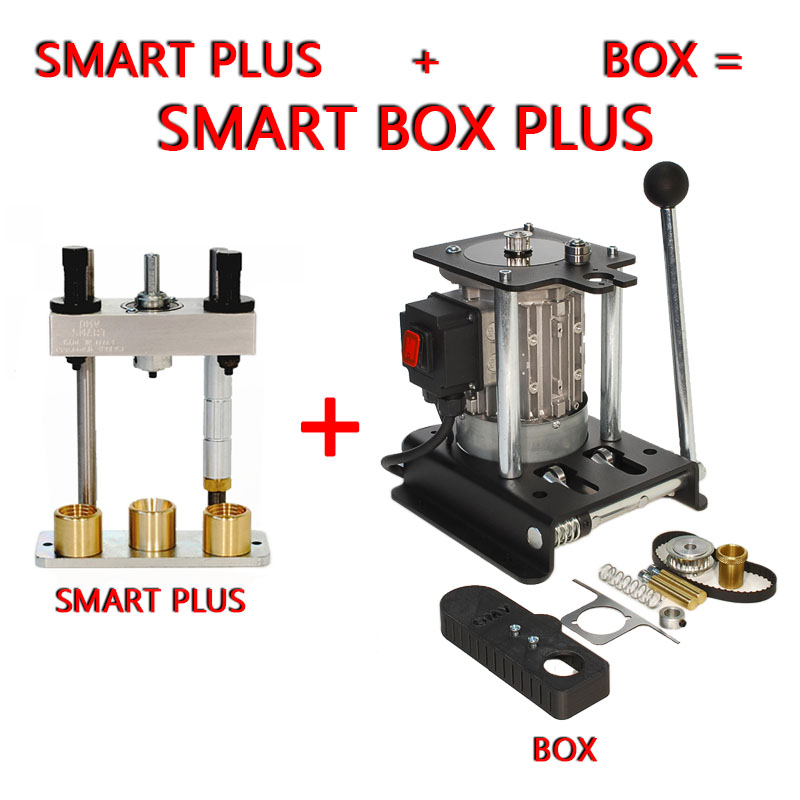  
SMART BOX PLUS PRESS OMV WITH 3 WORK STATIONS
LIST OF AVAILABLE COMPOSITIONS:



Smart Box press 2 workstations only press
Smart Box kit 2 press complete workstations for a calibre of your choice
SMART BOX PLUS 3 PRESS STATIONS ONLY PRESS
Smart Box plus kit 3 complete workstations for a calibre of your choice
Box (Complete with components for mounting a Smart press)
SMART BOX WITH 3 WORKSTATIONS (ENGRAVING, HEMMING AND LOWERING)
Presses complete with motor and lever very powerful, small size, but has the characteristics of the larger presses. The motor is equipped with reducer that through toothed belt brings the rotation to the edge at 900 turns. The press frame is designed to accommodate a standard Smart press, with all its features.
Competa of 3 brass spools

Excluding engraver, hemmer and lowering coils
TECHNICAL DATA:
Complete press weight 15 Kg.
Single-phase motor 220 volts, 110 volts on request. (CE)
Attachment coils M6
No customer reviews for the moment.
Customers who bought this product also bought: